Background and Leadership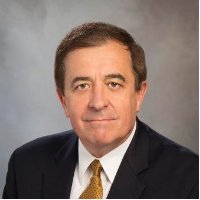 The Shenfield Resources Group ("Shenfield") was founded in 2007 in Miami, Florida, by Jean-Michel G. Caffin 

, a former President and Regional Chief Executive for North America of Bureau Veritas/Bivac, a leading multinational risk management, inspection & certification and governance services group.
 Jean-Michel Caffin serves as the principal (Managing Partner) of the firm.
Together with his core team, they bring invaluable international business expertise, as well as decades of experience in a wide variety of industries and geographies.
Our team
The firm's principal and founder, together with a number of our leading associates have served in multiple senior executive positions in government or within multinational corporations in Europe, the Americas and Africa.
 In addition, many of our key operatives, including our principal, began their professional lives within the military special forces and/or the security or intelligence agencies of several countries in Europe, Africa and the Americas.
 Numerous other team members, experts or associates stem essentially from the corporate world or academia wherein they have established sound and solid track records.
International outreach
Headquartered in Miami, "The Gateway to the Americas", Shenfield operates globally through a network of trusted associates and experts strategically located in key cities and countries around the world.
 We are a true, multinational and multicultural firm, expert in cross-border assignments and well accustomed to operating in complex and/or challenging environments.
Experience and Expertise
Our foreign partners are selected on the basis of their cross-industry knowledge, their established professional credentials, as well as their abilility to access sources and to mobilize resources promptly, confidentially and effectively within their respective territories and fields of activity.
We rely also extensively on their well established high level contacts and relationships in both private and government sectors alike
Our core mission
Through our business support and advisory services, we help our corporate clients to expand internationnally and to respond successfully to opportunities and threats alike within five primary areas, namely
Business Development
Corporate Security Advisory & Risk Management
Business Intelligence
Procurement Advisory
Institutional, Trade, Investment, Educational and Commercial Representation and Advocacy.
In all these areas, The Shenfield Resources Group is particularly well versed in B2G strategy with specific experience in Africa and the Americas.